Running a company is my long-distance running
—— FLY HIGH Holding Group Co., Ltd Chairman Xia Yuefei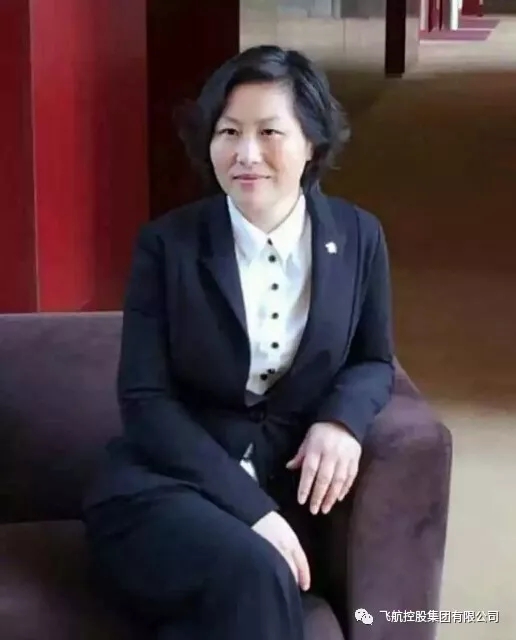 She, with a tenacity and strength, started from scratch and took the lead on the commercial battlefield of strong forests. She, with her extraordinary wisdom and beliefs, seeks opportunities, and injects successful genes into the long-term development of enterprises. She, with her The vision of the strategist ahead of schedule, in the die-casting industry interpretation of a period of legends. She is the world's largest manufacturer of aluminum heating heat sinks – Xia Yuefei, Chairman of FLY HIGH Holding Group Co., Ltd.
Xia Yuefei, born in 1971, Yongkang native, Master of Business Administration from China Europe International Business School, joined the Communist Party of China during the university. Now, let us approach the head of the flying ship and see the beauty of the business community.
Start from scratch and set your dreams to sail
Unlike other peers, Xia Yuefei, who has graduated from college, did not enter the office and lived in the "easy life". Instead, he chose a road that was full of unknown—business. After several years of unsuccessful business careers, in 1997, Xia Yuefei, who was only 25 years old, was holding the "set up factories to make the industry more stable and more pragmatic" and resolutely embarked on the road to entrepreneurship.
A die-casting machine, two mud rooms, plus two workers, this is the dream of the start of all summer activities, mainly produces small castings. At that time, she was nominally a boss, and she actually took care of the small factory like a child as a buyer, a salesman, a delivery person, a mechanic, and a molder. Tired, took a nap in the small mud house of 5 or 6 square meters next to the workshop; hungry, even if a bowl of boiling water was noodles. Coupled with her husband working in a different place, can not give more support, the hardships of entrepreneurship, only experienced people can experience.
Bitten tired, bite your teeth and came. However, the pressure of liquidity in the initial period, once Xia Yuefei breathless. However, she always adheres to the concept of good faith. All her difficulties are embarrassing. Even if she has to frugalize her food and fight hard, she will never default on suppliers' payment and wages.
It was with this tenacity, energy and integrity that the self-made Xia Yuefei was down-to-earth and steadily step by step. The die casting machine was increased from one to two, three, and five, and the factory was moved from a small mud house to a brick house. Standard factory and registered Jinyun Feihang Metal Products Co., Ltd. Under the painstaking efforts of Xia Yuefei for many years, the small factory that was not seen at that time gradually took the right track and became the leading company in the small die-casting industry.
Tempered to break the successful gene
Behind every successful company, there must be a unique success code. For flying, the person who sets the successful password is Xia Yuefei.
"Perseverance" and "Integrity and Integrity" are the successful genes that Xia Yuefei injected for the flight in the early days of his career. In the different stages of her 20 years of development, she has injected other genes for the flight and formed a complete corporate culture of today's flying companies: "Perseverance", "Integrity and Integrity," "Goal Orientation," and "Efficiency Collaboration "Strategic layout" "Innovation and change".
In 2007, when it was "Zhejiang Feihang Metal Products Co., Ltd.", it installed a standard factory building on a land of more than 20,000 square meters in the industrial zone of Jinyun County. The products were also expanded from the motorcycle industry to include aluminum heating radiators. Manufacture of pan-die casting. This year, the company's aluminum heat sink sales exceeded 100 million yuan. In 2011, the Aerospace Holding Group was established. Radiator production and sales volume accounted for more than 20% of the market share, and successfully responded to the EU anti-dumping investigations, winning the industry's lowest anti-dumping tax rate. At this stage, "goal-oriented" and "efficient cooperation" have become the success genes of Air Navigation.
Group operation, so that the flight began to fly——
Successively purchased more than 50,000 square meters of land in Lishui Economic and Technological Development Zone, and established Lishui Ruiyi Metal Products Co., Ltd. and Lishui Hangrui Industry & Trade Co., Ltd.;
In 2013, it entered the field of small household appliances, developed the voltage-casting market for roasted and baked families, and successfully established strategic partnerships with domestic small household appliance giant Supor and French small household appliances leading SEB Group;
At the end of 2014, Feizhe Company commenced production, and its production capacity quickly expanded to 20 million heat-radiating fins per year. The company achieved "a year of construction and production in the current year" and created an amazing "flying speed", when Xu Yonghui, the party secretary of Yongkang Municipal Party Committee, was hired. Frequently liked;
In 2016, R&D and production of fried-boiled household appliances, rapid development of desktop barbecue grills, deep-roast pan roasting machines, and boom-type grilling roasters, 15 new products, were successfully launched and received favorable comments from domestic and foreign customers. .
The flight at this time has the genes of "strategic layout" and "innovation and change".
In the past 20 years, under the leadership of "Head of the People" Xia Yuefei, China Airlines has won a string of glory and won a splendid performance: it has won "Zhejiang Province AAA Class Shou contract re-credit unit" "Zhejiang Province Safety Standardization enterprise "" Zhejiang Province's most growing small and medium enterprises "and other honorary titles; registered trademark "FLY HIGH" was awarded "Zhejiang famous brand" "Zhejiang export brand" "Zhejiang famous brand", etc.; Feizhe company for two consecutive years Yongkang City is a top 50 taxpayer. Xia Yuefei was invited to share the speech as a company representative at the 2016 citywide industrial conference. The production and sales volume of heat sinks is firmly locked in the industry's 36% market share, far ahead of peers.
Look for direction, move forward in the run
In the eyes of many people, Xia Yuefei is undoubtedly a model of successful women. However, in the circle of friends, anyone familiar with Xia Yuefei knows that she is not only a "learning madness" but also a "sportsman".
"Opportunity is reserved for those who are prepared. Only by possessing a profound and strategic vision, a sense of crisis in preparing for the crisis, and confidence in the face of a crisis, can success be readily available." Xia Yuefei's self-confidence comes from the continuous summary of practice. It also comes from continuous learning to charge.
Xia Yuefei, who is in charge of a large group, can't be busy, but she never misses any chance of learning. The president of the China Europe International Business School (CEIBS) is intensive in classes and she never falls; she watched the related exhibitions and advanced manufacturing companies in various countries and she went back and forth. "The old farmer who does not rely on heaven to eat" is the only thing that is unchanged. Under the pressure of economic downswing, Xia Yuefei strived in a direction he was looking for. Through lean management practices and automated implementation, he helped boost the flight overtaking and overtaking. The contrarian rose. "Study through application, knowledge and action", Xia Yuefei kept up with the pace of the times and took the lead in using CRM, APS, MES and other information methods in the industry to lead aviation innovation and constantly surpass it. Nowadays, Air China is gradually getting rid of the traditional "boss culture" type management and aligning it with standardized, institutionalized, data-based, systematic, and standardized management.
"Sportsman" is another of Xia Yuefei's identity. In daily life, running is not only the way to extract Xia Yuefei, but also a special channel for her inspiration. "The long-distance running has given me a space for calm and independent thinking that I have never had before." For several years of perseverance, the long-distance running has given Xia Yuefei not only good health, thoughtful minds, efficient work, but also optimism, strong perseverance and perseverance. the spirit of. In Xia Yuefei's opinion, similar to long-distance running, companies must have long-term endurance and explosive power of last minute sprints. There are companionship, competition, elimination, persistence, and renunciation in the process. More are endless. The dry run, only the runners who are good at controlling the rhythm and persisting, can finish the target mileage.
"Managing the enterprise is my long-term long-distance running." Flying has been running for 20 years and has been growing steadily. From the initial follow-up, to the middle run, to the current leader, he devoted all his energy and effort to Xia Yuefei. . For Xia Yuefei, Zhiyu Feihang, and all the flying people, the current achievements of Feihang are not the end, but the beginning of a new dream.
Facing the future, the goals of Air China are clear and predictable. Under the framework of Air China's strategic map, the goal of "sales exceeding 200 million yuan, stably sinking heat sinks, and grills entering the industry's first" will be gradually supported by the tactical support of major work projects of each year. Into reality.
On the occasion of the 20th anniversary of its establishment, Xia Yuefei sent a message to all the flying people: "Journey is willing to make common progress and common development and share achievements with our fellow passengers, not only to meet the needs of the material, but also to obtain a spiritual harvest. Let us Keep your youthful heart, put passion into action, target your goals, seek change and innovation, perseverance, never go ahead and reach the other side of success!"
In the next ten or twenty years or even longer, what kind of excitement will be performed by Xia Yuefei's pilot flight, let us wait and see!